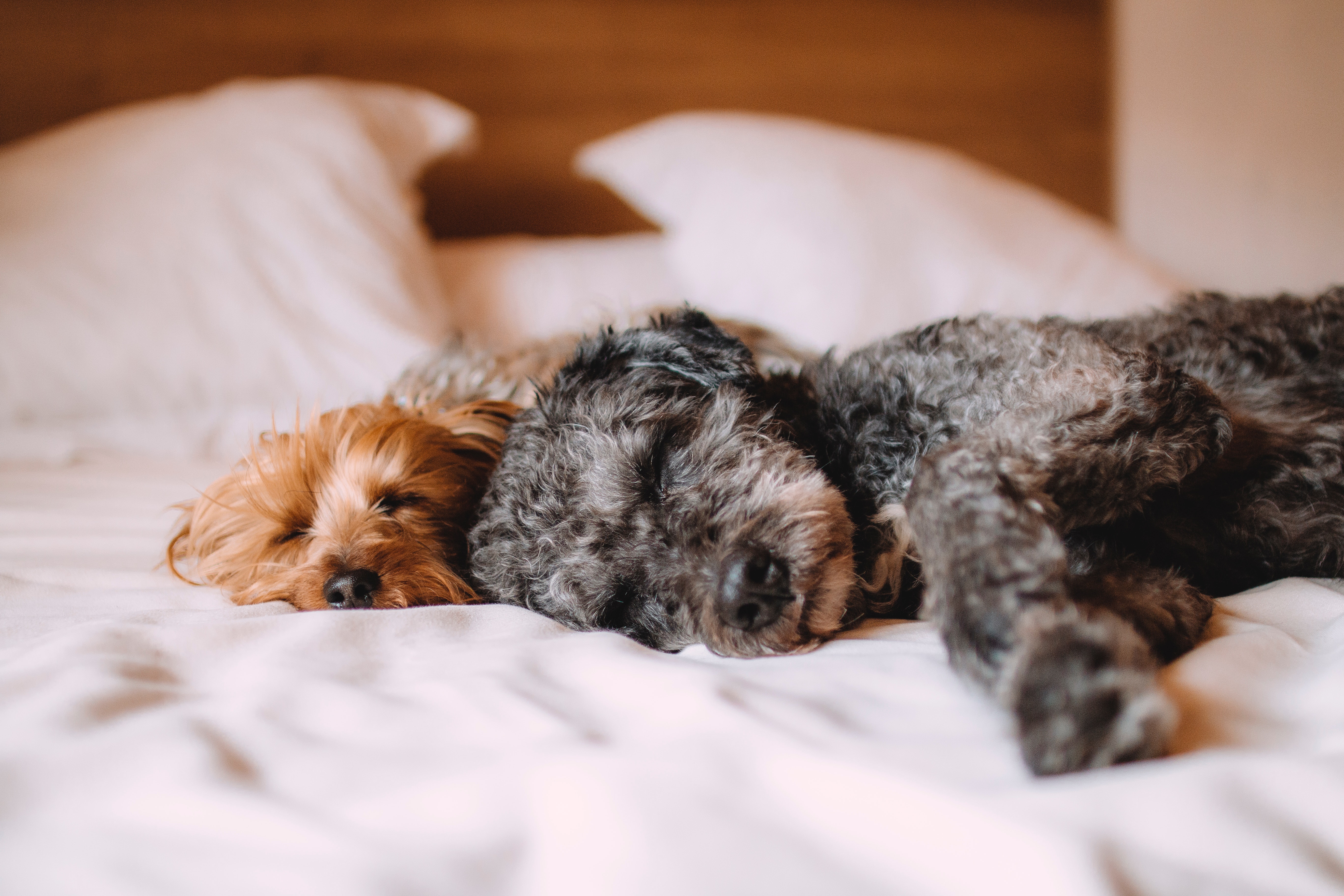 Keeping A Clean Home When You Have Pets
Spring and summer track mud and dirt in your house, whether you are human or canine. But you don't have to let your house go to the dogs (or cats or hamsters)! Most homes aren't designed with pets in mind, so instead of banishing your furry friends to the backyard, consider making these pet-friendly changes to your home:
Use stain-resistant furniture fabrics. Silk and velvet are not your friends when it comes to pets. Go for leather, ultra-suede (which is usually washable) or other synthetic fabrics that are durable and wash well. Not into leather? Try pleather, which looks as good as leather and is timeless too.
Buy washable fabrics for your bed. If your fur babies sleep on the bed with you, washable fabrics are a great option. Let's face it, our pets have accidents—spray, vomit, pee. Use a mattress pad under the sheets and buy a comforter that won't get snagged on pet toenails and is easy to throw in a wash when needed. Jaquard is not a great option if the dog or cat likes to cuddle with you.
Set up their own personal eating space. Add a mat and pet bowls under your cat or dogs' favorite window or by their bed. If you have more than one pet, make sure that they have their own space to eat.
Flooring options that will work with your pets. Carpet and rugs absorb odors and pet stains and hide a lot of pet dander. Choose rugs over full wall-to-wall carpet if possible, and go with a low pile—it is easier to clean than loose woven shag or loop woven carpets. Rugs can be sent out to get cleaned or even thrown out if they have seen better days. Hard flooring is the best bet, particularly stone, ceramic or cement. Wood floors may scratch with larger dog nails, so covering them up with nice rugs may help them last longer.
Vacuum floors and furniture, spot mop when they track in dirt, and bathe your pets regularly to keep the house clean. Even though they can't tell you, your pets appreciate it too!