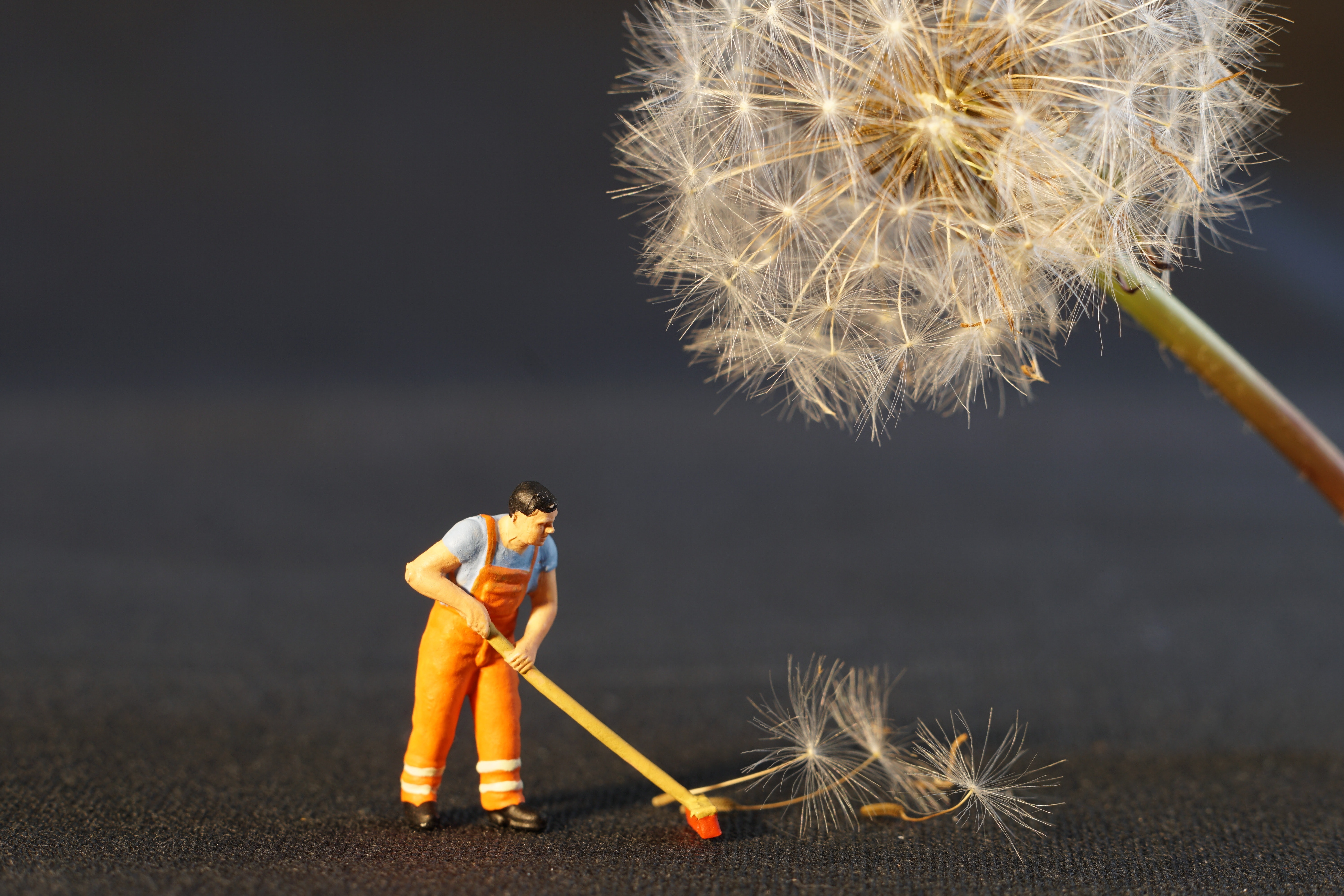 April showers bring May flowers, but they also might bring clogged up gutters or more. Winter may have done a number on your exterior, so let's get together a checklist of items to spruce up your home. After all, it's not called "spring cleaning" for nothing!
Check the smoke alarm and carbon monoxide detector

. One of the most important items to keep up with is the smoke alarm. Test each smoke alarm and carbon monoxide detector to see if the batteries need replacing. If it is hard wired, still check it by pushing the test button to sound the alarm. If it doesn't make any noise, replace the batteries or replace the unit.

Repair the roof and check the gutters.

Make sure the winter did not damage any of the shingles or flashing on your roof. Check the attic for signs of leaks or wood damage. Clean out the gutters to make sure they drain properly. Be sure the down spouts direct rain away from your foundation.

Clean windows and repair screens.

Winter storms may have soiled up the windows a bit. Let all that spring sunshine in by washing the windows with a window washing squeegee. It's a quick and easy way to clean the windows. Vacuum the screens to get rid of dust and repair any holes, or replace them if they are really damaged.

Exterior paint touch ups.

Fix any peeling paint and damaged wood to avoid rot. Replace any broken siding and seal any foundation cracks.

Give your AC a tune up.

Before the HVAC companies are overwhelmed with repair calls, check

your AC's drain pans, coils and replace the filters. Fire it up to see if all vents are flowing properly.

Yard clean up.

Rake all the fallen branches and replace any plantings that did not survive the winter.

Pest control.

Spring is breeding time—for pests too! Check for any infestations inside and outside around your home. Clusters of dead insects or eggs and damaged wood may be an indication of a pest problem.

Driveway cracks.

Excessive heat, cold winters, salt, oil or gas take their toll on asphalt. Protect your driveway by sealing it annually to eliminate cracks and crumbling.
If you don't have the time to take care of these items yourself, I have a list of professionals I can recommend to get the job done. Call me at 917-613-2936.